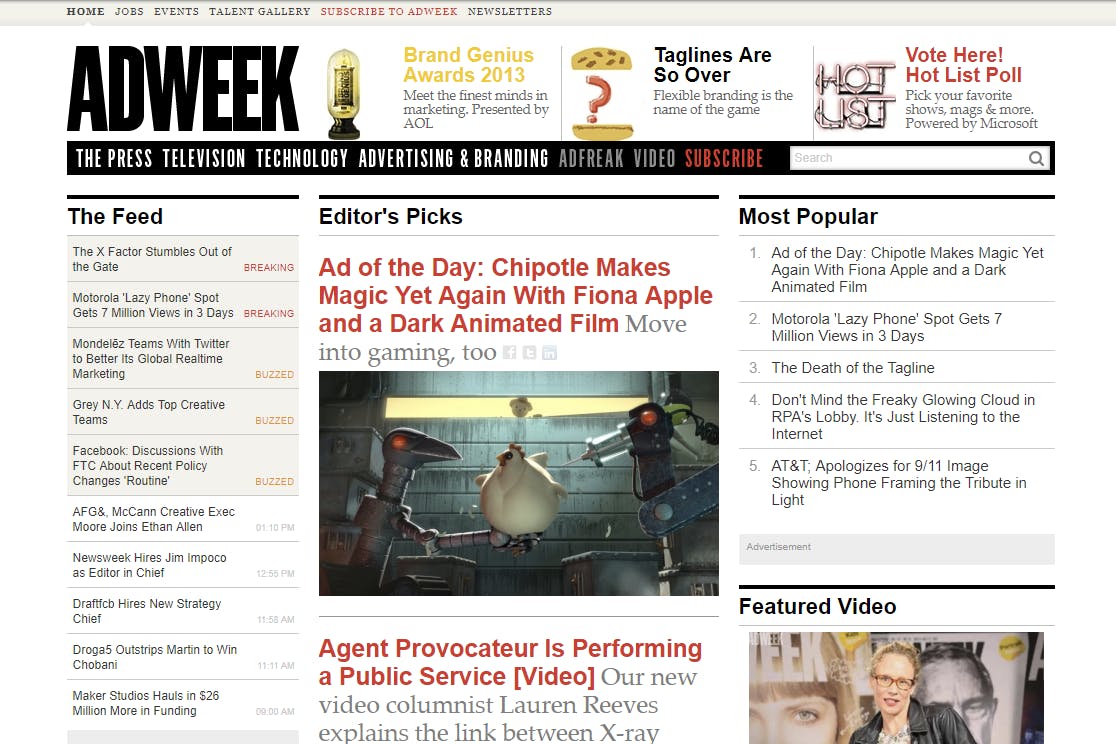 Adweek
Prometheus Global Media
It Takes a Team
One of the biggest challenges facing anyone at the top is staying there. Acheiving this means building a world-class digital team.
Advertising, Defined
Adweek rests at the pinnacle of brand marketing and advertising publications. With a storied history reaching back to 1979, Adweek now enjoys a readership of over six million industry professionals, while Adweek Digital continues this tradition of excellence through its website.
Gravitas and Growth
It wasn't enough for Adweek to simply have a digital presence. It had to be responsive to an industry where trends are set in an instant—and rendered obsolete just as quickly.
As the Lead Web Engineer for parent company Prometheus Global Media, I was happy to take on the challenge.
It Starts with People
While charting a course forward, I helped build the newly formed core engineering and Adweek Digital product teams from the ground up.
After hiring and mentoring a number of talented folks, our teams had grown more than 350%, all of them building toward a culture of human-centered technical excellence from day one.
The Road to Agility
Adweek had the people, but they also needed a process for managing the changes to their website. By stepping in as a project manager, I encouraged the General Manager of Digital to work regularly with the team to prioritize and estimate improvements, and gave them the tools to do so.
In six months, the team had set the standard for Agile project management across the organization, becoming a model for Adweek's sister sites.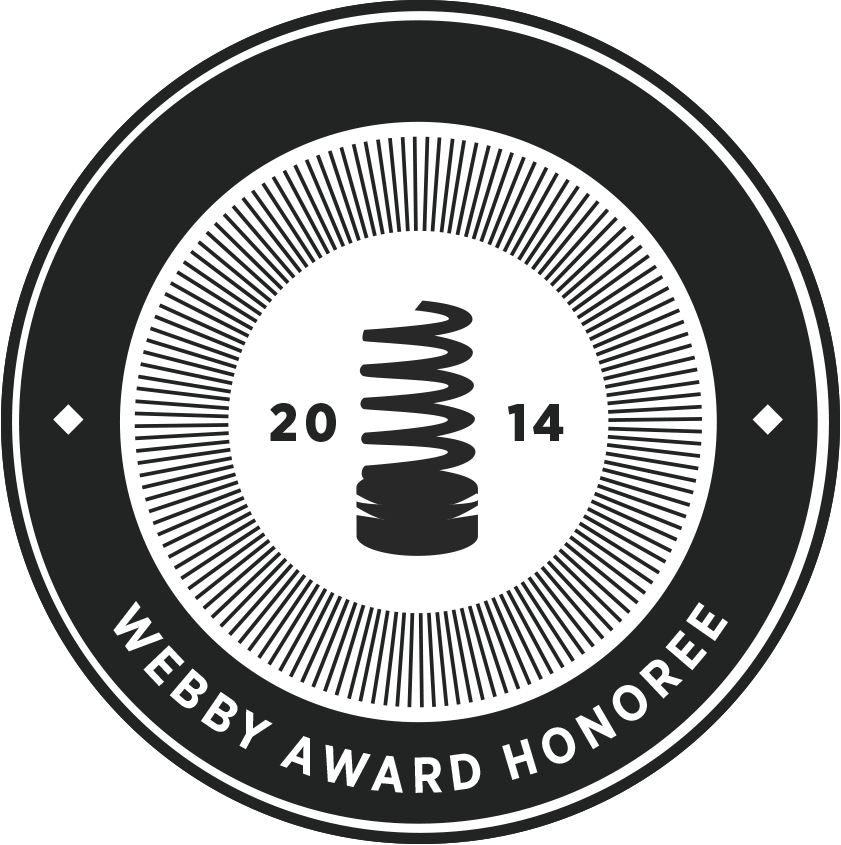 Award-Winning Results
With their backlog of technical debt at an all-time low, Adweek Digital was then free to pursue projects like the wildly successful Wanamaker Place Awards, in collaboration with AOL.
It wasn't just the winners of this awards ceremony who won praise, though. Now operating like a well-oiled machine, the Adweek Digital website was honored by The Webby Awards in the Best Magazine category in 2014.
It's Your Time to Shine!
By focusing on building a talented team and changing the way they worked together, Adweek cemented itself as a reflection of the best the industry has to offer.
Are you ready to do the same?