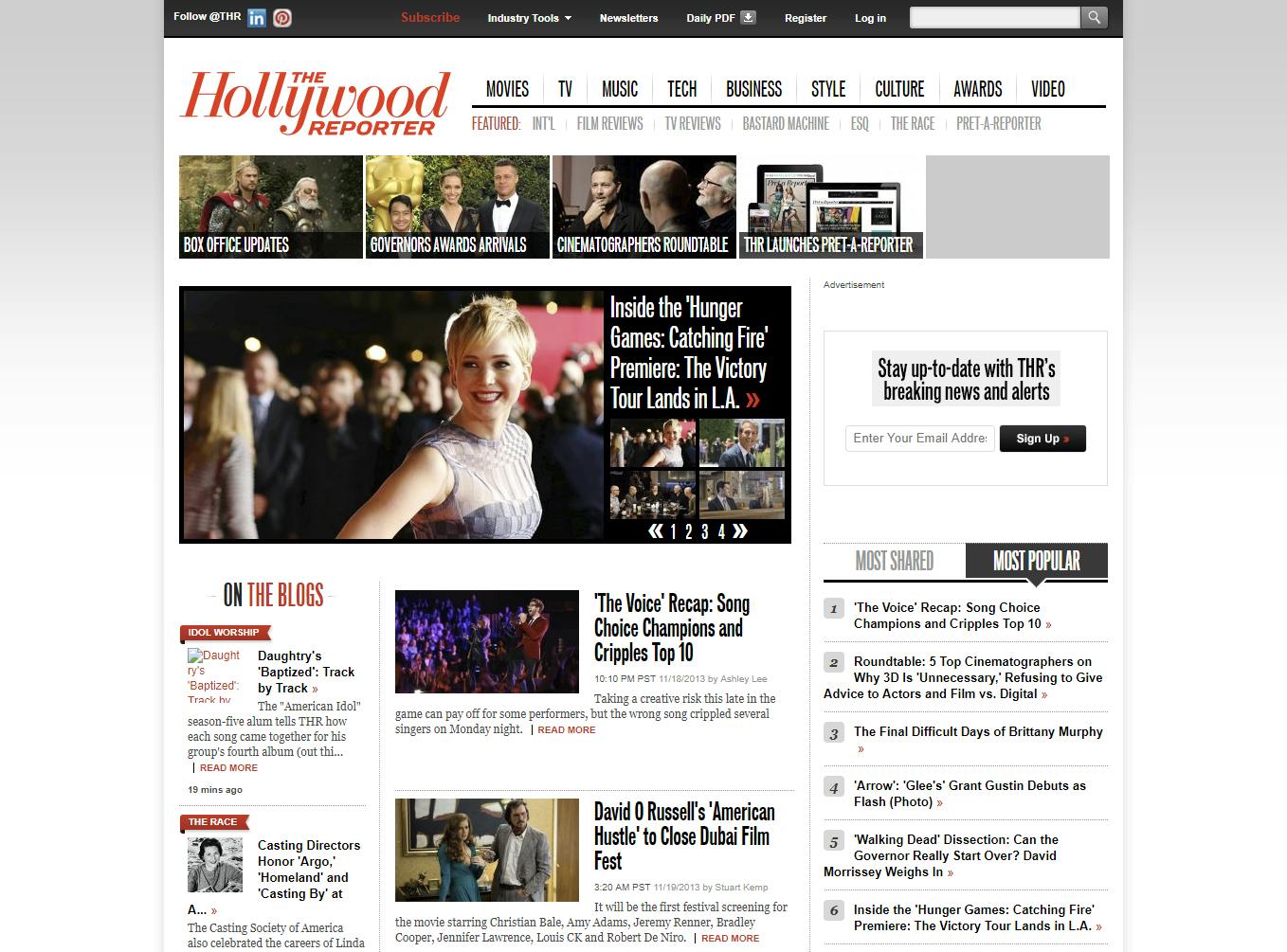 The Hollywood Reporter
Prometheus Global Media
Entertainment at the Speed of Now
For taste-makers and trend-setters, getting the word out fast is a must.
The Latest, Greatest, and Fastest
The Hollywood Reporter lives and breathes by breaking entertainment news first. With over 14.1 million unique visitors each month, it would be a challenge for any website to respond at such a breakneck pace.
As the organization's Lead Web Engineer, with the support of an amazingly talented team, I was able to help find a way forward.
Box Office Bustle
In the first week, I began by establishing a working blueprint of the website, bringing a challenging integration with Fandango's online ticketing service to an on-schedule release in the process. When the dust settled, users were able to purchase tickets over twice as fast. But given the site's aging codebase, it was clear there was still a long way to go.
Fashionable Solutions
Equipped with an understanding of the platform, a strategy of incremental improvement was adopted. Further performance improvements were prioritized according to their immediate value, while identifying higher-value improvements to be made gradually over the long term. The resulting "snowball effect" would serve as the foundation for new features, which may not have been otherwise feasible: the successful digital launch of the Pret-a-Reporter style title among them.
Red Carpet Results
Now capable of responding to an incredible amount of demand, the rise of The Hollywood Reporter website could only be described as meteoric, surging over 1,000 ranks to become one of Alexa's top 1,500 websites in the world in only six months. Since then, it has earned numerous awards and accolades, including the honor and distinction of being a Webby Honoree for Best Entertainment Website in 2014.
Let's Steal the Show!
By making sure their website could keep up with the pace of entertainment, The Hollywood Reporter was free to focus on producing world-class content, and delivered an award-winning performance.
Is your website ready for the spotlight?